Home
About the author
Gentleman crusader
List of articles
Books
Jamila Verghese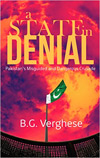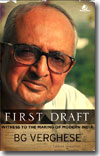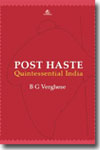 In a sense what the Government apparently has in mind is a clarificatory rather than a substantive amendment. The point at issue is essentially limited.


Right to Information

Remains Alive and Well

Officials maintain proposed amendments do not demolish the RTI Act.

By B G Verghese

Sahara Times, 8 August, 2006

The Right to Information Act is quite properly seen as a piece of landmark legislation that promotes transparency and accountability in government - a term expanded to include all public authorities and other bodies, agencies and institutions in receipt of public funds or benefits. Its enactment was hailed as a powerful instrument for curbing corruption and rendering administration genuinely more participatory. It was seen as restoring sovereignty to "We, the People" in whose name the governance of the country is constitutionally conducted.

Understandably therefore, considerable concern, anguish and even anger has been expressed over the Government of India's reported proposal to curtail, if not, altogether curb and emasculate this democratic right by introducing an amendment making it impermissible for a citizen to secure file notings through an application under the RTI Act. There has been a crescendo of protest and allegations of bureaucratic sabotage and betrayal. The criticism is misplaced and for the most part based on a misunderstanding of what is sought or intended.

India's earlier RTI Act of 2002 had excluded file notings, as do the nine extant State RTI enactments. However the 2005 RTI Act adopted a more liberal framework Problems arose over interpretation. The Department of Personnel and Training took the view that file noting were excluded; but this was challenged by a number of citizens and groups. Matters came to a head when a citizen sought disclosure of correspondence between the late President, K.R. Narayanan and the then Prime Minister, Mr Vajpayee, pertaining to the Gujarat carnage of 2002. The Government declined on the ground that this was privileged correspondence. In response to an appeal, the Central Information Commission ruled that under the current law file notings are in the public domain, provoking a Government decision to amend the Act.

In a sense what the Government apparently has in mind is a clarificatory rather than a substantive amendment. The point at issue is essentially limited. Section 8 of the RTI Act that enumerates exemptions from disclosure. These are broadly in line with Article 19(2) of the Constitution which permits "reasonable restrictions" on the fundamental right to freedom of speech and expression under a variety of headings such as matters impinging on sovereignty, security, friendly relations with foreign states, contempt of court and legislative privilege, privacy, intellectual property rights and trade secrets, information received in confidence from foreign governments, matters whose disclosure may endanger life or thwart investigation, apprehension or prosecution of criminals excepting where it can be shown that in respect of any particular matter public interest overrides the injury that may be caused. Privileged matters in the exempted categories may also be disclosed after 20 years on a discretionary basis.

The present controversy revolves around Section 8(i) pertaining to records in relation to the council of ministers, secretaries and other officials with the proviso that decisions, reasons and materials on which these are based may be made public after the matter is complete and over. This is where file notings come in. The issue is whether opinions and observations made on file, pending a final, reasoned decision based on all relevant materials, should be routinely disclosed. The critics say these should be in the public domain. The Government holds the contrary view in the interests of frank and open internal discussion in the course of which individual officers are able to express their mind without inhibition and any lurking apprehension of being targeted by vested interests should they have access to matters aired in confidence. Discussion could be inhibited or driven underground, with file notings reduced to sanitised statements while the real discussion is either not recorded, which would be dangerous, or kept in secret files, which would render the process conspiratorial and manipulative.

There is a good case for arguing that full and open disclosure as sought by some would tend to result in non-discussion, limited discussion and bad rather than better governance. Public interest may not as well served as vested interests would be out to challenge, delay or otherwise subvert action on the decisions taken through pressures, intrigue and appeals. One sees this constantly as a consequence of "leakages" of what are essentially file notings, giving rise to allegations of bad faith, witch hunting and cries for review or postponement. Does any of this make for progress and serve the national interest? Corruption can be kept at bay and the cause of transparency and accountability adequately protected by disclosure of the decision taken and the materials (not personal views and analyses) on which it is based. In special cases, it is always possible to invoke the principle of public interest overriding possible injury. But these would be exceptional occurrences, not the norm.

Like diplomacy, governance cannot be carried on in the market place. That would promote neither democracy nor transparency nor accountability while it could lead to confusion, playing safe, even grandstanding and burking of a larger and deeper responsibility that should imbue the process and actors. Who has not sat in on boards and committees, even of NGOs, where things are spoken off the record and are not minuted. Why? Not necessarily for base motives but in order to arrive at a better decision.

An official spokesman has indicated that the proposed amendment may not cover social and development matters that come within the domain of the ordinary citizen, the marginalized and poor. This is a large area of great public interest. So clearly the RTI Act is not being scuttled or reduced a mere scrap of paper. There is enough hysteria in the country on all manner of issues, many of them irrelevant to the main business at hand, which is getting on with it.