Home
About the author
Gentleman crusader
List of articles
Books
Jamila Verghese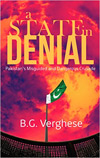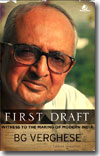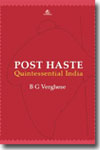 A larger spatial and livelihood plan must be conceptualized. Who will do this other than Delhi and the Bihar Government together with the Government of Nepal?
Response to Kosi:

Rebuilding Relationships

After the Bihar floods, a magnificent opportunity to rebuild and reorder society and renewed development.

By B G Verghese

New Indian Express, September 21, 2008

The Indian response to the Kosi disaster has failed to match the magnitude of the disaster and the richness of the opportunity to rebuild North Bihar and refashion a new relationship with Nepal. Understanding, whether in Delhi or Bihar, has been poor and egos, misplaced anger and carping criticism almost as large as the flood itself. Bihar's politicians have flaunted their folly, trading insults and seeking to garner electoral gain rather than join hands to rebuild a shattered society in eight to ten districts. There should be no going back to the economic neglect, dreadful social iniquity, feudal corruption and caste oppression of the pre-Kosi era, this part of Bihar possibly being the most blighted part of the entire country The flood has wiped the slate clean. We have a wonderful opportunity to write a completely new script that could put North Bihar in the vanguard of India's social and economic progress. But none has as yet shown the imagination to do so.

Nepal, by contrast, has shown extraordinary resilience and vision as spelt out by the new Republican Prime Minister, Prachanda in Delhi last week. The former Kingdom has surprised itself and the world by the remarkable transformation it has effected from revolutionary ideology and bloody practice to democratic, consensual, inclusive governance. It is still groping for answers but it is on the right track and has turned to India for assistance and cooperation. It is incumbent on us to ensure that Nepal succeeds. The Kosi disaster has displaced 70,000 persons in the Nepal terai and disrupted infrastructure and livelihoods, repeating this on a far larger scale in Northeast Bihar, thus uniting the two countries in sorrow and a common purpose in reconstructive development. Prachanda spoke of the need for flood moderation and large dams that could provide India 10,000-20,000 MW of energy in 20 years, infrastructure development and public-private partnerships that alone can usher in the revolutionary advancement envisaged. What could be the elements of such a progrmame in the water sector?

Repairing the breach in the Kosi's eastern embankment in Nepal will not guarantee the safety of the 50 year-old Bhimnager barrage. It has been a long- standing Nepalese grievance that this barrage was built just within its boundary with Bihar and not further upstream, thereby providing Nepal greater flood protection, irrigation and energy benefits. That is history. If the Bhimnagar barrage has outlived its lifer, could/should it not be replaced by a new barrage optimally sited further north. Could that also possibly serve as the re-regulating dam for the proposed Kosi High Dam (Barakshetra)-cum-Kurule-Sun Kosi diversion for which a joint detailed project report long under preparation is now to be expedited? In combination, the High Dam and new barrage could help regulate the river and moderate floods, some of the flood being diverted at Kurule into the Sun Kosi and thence beneficially into the water-stressed Kamla basin within Nepal.

An additional possibility would be diverting some of the Kosi storage eastwards into the Mechi river that marks Nepal's border with West Bengal. This could in turn augment the flows of the Mahananda and Teesta to resolve an Indo-Bangla argument.

Further, should the Kosi be fully restored to its pre-August 2008 embanked channel via the Bhimnagar barrage, so as to maintain the existing irrigation system, or should the new eastern arm that has opened up along an old alignment be also kept alive? With some desiltation and training works, this could be converted into the proposed navigation channel to link Nepal to the sea, an aspect of the High Dam study. This second channel could also serve as a flood-reducer by diverting high monsoon flows into yet another channel.

In Bihar, immediate relief and health measures must obviously remain the top priority. What thereafter? Do we restore the old rural slums and wholly iniquitous social and agrarain relations that the flood has all but wiped out? This offers the line of least resistance and seems to be the favoured, though unspoken, option. A large number of habitations, roads, irrigation channels, markets, schools and health centres have been destroyed or severely damaged and large cultivable tracts damaged by sand-casting as the river deposited its coarse silt on the land. In many places farm boundaries will have been obliterated and land levelling and the construction of access roads, and irrigation and drainage channels will be required. Who is to do this? At what cost? To whose benefit? R&R estimates ranging from Rs 9000 crore to Rs 25,000 crore have been mooted. Is the State to invest this amount to restore serfdom and inequity? Surely not.

Behind R&R in the narrow sense lies the gigantic task and opportunity for reconstructing and rejuvenating NE Bihar through a New Deal. Every disaster is a social leveller. The Kosi floods could be the harbinger of a New Bihar, a new land system, a completely new and rational farm layout with levelled fields, proper access roads, field channels and drains, homesteads, and a new cadastral record that confers land titles on actual tillers of the soil through a model law or special legislation that overcomes all previous encumbrances that have, except on paper, been removed by an act of God. Good ISRO satellite imagery could suggest answers.

A larger spatial and livelihood plan must be conceptualized. Who will do this other than Delhi and the Bihar Government together with the Government of Nepal? On the Indian side an inter-disciplinary task force must be put together under the Planning Commission with public-private, NGO, panchayat and peoples' participation. Immediate livelihoods will come, not from agriculture, which will take some years to revive, but from reconstruction activities with food-for-work, NREGA and other support. Remember, Faridabad, now a bustling industrial township was built with their own hands by lower middle class urban refugees from the NWFP in 1951-53. Volunteers and expertise can be expected from all parts of India given an imaginative call to action. The World Bank and ADB would surely assist any credible programme, including dam building, and carbon credits could defray some of the costs.

On a larger canvas, Nepal and India need to revisit their water resource development options and they will find this presents a win-win situation. Prachanda spoke of Nepal "riding India's economic dynamism and growth opportunities". This is to be welcomed. The first step would be for Nepal to locate special industrial zones along its border with India to sell investment opportunities based on easy energy and water availability and good communications. Here too a 10-20 year joint perspective plan would be useful with action taken concurrently and not sequentially as time is of the essence. Kosi has opened a door – but not for ever.