Home
About the author
Gentleman crusader
List of articles
Books
Jamila Verghese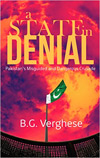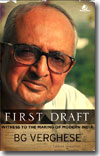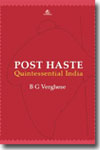 The electorate will is unlikely to give the AAP the benefit of having tried and failed. More likely, it might well punish the party the next time around, both in Delhi and elsewhere in the country, for petty gamesmanship and childish grandstanding
The AAP

Loses Its Sheen

The Aam Admi Party wants "outside" and "unconditional" support to be spelt out as an advance commitment to kow-tow before a supreme authority.

By B G Verghese

15 December, 2013

It has taken no more than a week for the Aam Admi Party to lose its sheen. It is understandable that the BJP declined to form a government in Delhi as it lacked the numbers. The Lt. Governor, Najeeb Jung then turned to the AAP as the next largest party with 28 members in a house of 70 and the unconditional written support of the Congress with eight members thus assuring it of a clear majority. Instead of accepting the mandate and going ahead to form a government, the AAP baulked on grounds that revealed immaturity and extreme arrogance with an authoritarian streak.

The AAP leader, Arvind Kejriwal sought ten days' time to decide. He wrote to both Sonia Gandhi and Rajnath Singh seeking clear acceptance by the Congress and BJP of 18 programmatic conditions posed to them in the form of questions. These included such vague generalities as facilities for traders and farmers and a "supportive" municipal corporation (an independent, elected body), to peremptory, ill-conceived, sweeping and peripheral demands as full statehood for Delhi, no FDI in retail trade, 700 litres free water supply to each household, stopping donations to private schools, no red light beacons, big houses or special security for VIP's and, finally, passage of the Jan Lok Pal Bill presumably without change by December 29 as previously sought.

Here is the tail presuming to wag the dog with an I-know-best diktat. What is being suggested is that "outside" and "unconditional" support must be spelt out as an advance commitment to kow-tow before a supreme authority. Further, the AAP has said that the responses will be placed before the people to secure a popular mandate on what it should do. It is for this that Kejriwal has sought time from the Lt. Governor.

This rigmarole was rightly turned down instantly and indignantly by both national parties. The Lt. Governor now has the option of suspending the Assembly and making another bid to form a government some time later or, in the alternative, to dissolve the Assembly straightaway. In either event, Delhi will come under President's rule which means a caretaker administration unable to take any bold new initiative. Is this what the people of Delhi voted for together with the burden of fresh elections?

The electorate will is unlikely to give the AAP the benefit of having tried and failed. More likely, it might well punish the party the next time around, both in Delhi and elsewhere in the country, for petty gamesmanship and childish grandstanding.

Meanwhile, the Anna Hazare-AAP rift has come right out into the open. Frustrated by the Aam Admi Party's electoral success, Anna started one of his many "fasts-unto-death" in Ralegaon Siddhi for very early passage of the Lok Pal Bill as amended by the Government on the basis of the select committee's report barring two amendments that the BJP insists must also be accepted. Contrary to his wishes, Kejriwal and other AAP leading figures decided to go to Ralegaon and fast with him. Anna was annoyed but said that if they came must not sit on the dais but on the floor. Kejriwal pleaded illness and did not go but some others went and fasted for a day with Anna and returned. Not Gopal Rai, a senior AAP leader, who remained to continue his fast with Anna. He however then got into an argument with General V.K. Singh, whom he interrupted for hinting that some people were exploiting Anna for their own ends. Rai objected and was ordered by Anna not only to leave the venue of the fast but Ralegaon itself, which he rules with an iron hand like a fiefdom.

Anna has said he is not fully satisfied by the Government's amended Lok Pal Bill. He is nonetheless for its speedy passage on the plea that any deficiencies in its working can be corrected through subsequent amendments. The AAP, however, continues to deride the amended Government bill as a Joke Pal Bill. To take a cynical view, it would appear that Anna is fighting not so much for "his" Lok Pal Bill as for his failing leadership. As on previous occasions, he is also seeking ways to call off his fast before it is too late.
The Government has, as before, been all too ready to temporise with Anna and his "fasts unto death" – though these are liable to legal action as attempted suicide. This humbug – practised and threatened by all sorts of people for all manner of ends – is a form of blackmail and can be no part of democratic politics. The Gandhian parallel simply does not hold.

Santosh Hegde too has expressed support for the amended Lok Pal Bill which reinforces the fact that original "Anna platform", simplistic and dogmatic as it was at all times in preaching what could lead to anarchy, has splintered and remains confused. Yes, people are angry at mis-governance and corruption and want reform and change. But the men and women who launched the Anna "movement" are burning out. Reform in India must essentially come by and within the democratic, constitutional process.

The BJP is ready to join the Congress in passing the Lok Pal Bill which is now in the Rajya Sabha. It should not quibble over the Government's rejection of two among the 14 amendments suggested by the select committee. Let the country make a beginning with something it has been striving to legislate for over 45 years. Improvements can always follow.

Meanwhile, political corruption shamefully continues to flourish in all parties. The Congress sought to buy off media persons in Chattisgarh from out of its election chest according to the Indian Express, one of its staffers being among those offered a "gift". Prior to that, a Cobrapost sting nailed 11 MPs ( three JDU, three BJP, two AIDMK, two Congress and one BSP) who were willing to write letters of recommendation and lobby for firms for a fee ranging from Rs 50,000 to Rs 50 lakhs. Apart from Party action, Parliament and the Election Commission must take note of such malfeasance and expel errant Members who should even suffer electoral disqualification after due inquiry.

At another level of chicanery, a further tape disclosure by Mukul Sinha, a lawyer fighting for the victims of Gujarat-2002 and thereafter, sheds more adverse light on the activities of Narendra Modi and Amit Shah in the so-called snooping and surveillance case. Nothing is formally proven against them; but their absolutely heroic silence in the face of grave charges of gross misuse of power, cries out loud for honest investigation.