Home
About the author
Gentleman crusader
List of articles
Books
Jamila Verghese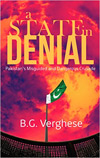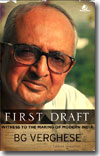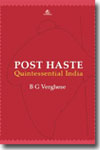 No solution in Mynamar can ignore the ethnic minorities, many of whom have ceasefire arrangements with the regime. This has brought about an armed truce that eludes peace and denies development.


Rediscovering Delhi,

Underground and Over Ground

The redevelopment of Delhi – with the advent of the Metro – could set a model for the revival of other inner cities in the country.

By B G Verghese

Sahara Times, 14 February, 2006

The Delhi metro is changing the face of the Capital in more ways than one. It is not merely improving connectivity, as new lines are opened, but reshaping mindsets. The walled city of Shahjahanabad took both physical and political punishment after the 1857 uprising and with the building of New Delhi the city centre moved to Raisina and its commercial heart from Chandni Chowk to Connaught Place.

Rapid growth after Independence saw a continuing spread of newer Delhis to accommodate rising numbers and relieve overcrowding. Entire villages were swallowed up and new business, commercial and government office complexes emerged. A vehicular explosion, without mandating any corresponding provision for parking, and flagrant zonal violations aggravated traffic snarls and pollution, making for yet further degradation of the civic environment. Meanwhile, in-migrants from near and far built slums and shanties wherever they found a vacant piece of land.

The Connaught Place area would have died but for the ingenuity of the hundreds of urchins who manoeuvre and steer cars into amazingly tight parking slots. This same technology similarly came to the rescue of other business districts. The Delhi master plan virtually by-passed the Walled City, which saw further decline. Few cared to visit or shop in Chandni Chock, still less in the narrow gullies radiating from it. Most others just drove through Daryaganj or along GB Road to get from New Delhi to the Civil Lines or vice versa or to reach Delhi Junction. Shahjahanabad is otherwise not motorable and parking is chancy even in the limited areas enjoying vehicular access.

It is in this milieu that Shahjahanabad and New and the newer Delhis lived cheek by jowl, close but apart, strangers to one another. There are millions who never ever really set foot in Shahjahanabad except in transit, unaware of its history, culture and golden past. Likewise, thousands from conservative families living within Shahjahanabad had probably scarcely ever gone beyond its walls, leading a cloistered existence in another world of faded glory.

The metro has brought about a transformation. The underground stations at Delhi Junction, just off Chandni Chowk, Chawri Bazar, in the heart of the old city, and Kashmere Gate, at its northern edge, now invite the rest of Delhi and the world to stop by and savour its hidden charms, cusine, craftsmanship and fragments of Mughal architecture that still survive, to relive its history and feel a surge of cultural pride. You do not need a car or two-wheeler, nor parking space, to make that tryst and wander around. Visitors, especially students and other young people, are using the metro to stop over and savour the sounds, smells, merchandise, eateries and romance of Chandni Chowk, Dariba, the jewellers' lane, old havelis and historic sites. Equally, young and old from long established Old Delhi families are riding the metro to discover a whole new, exciting world beyond the gated Walls that also gated minds.

If the Walled City is poised to see a cultural and commercial revival, so is Connaught Place, which is once more becoming a hub and point of interchange, conveniently accessed from ever more distant suburbs in maybe 20 minutes of clean, air-conditioned comfort. As the metro network expands, on elevated tracks and underground, so will CP regain its lost élan and clientele. It was once a favourite promenade. A band would play on the central green and coffee houses were in vogue. All this will revive as an unintended benefit of the new connectivity that the metro offers.

However, there is a grave danger that must be averted, especially in the Walled City. Developers and builders will now rush to grab a bit of the deliciously profitable pie they see cooking and will offer attractive prices to "redevelop" properties as boutiques, restaurants and niche hotels. Old residents who have seen the new world beyond the city walls may be tempted to sell their property at the right price even as others endeavour to bring the glitter they have seen outside into their "drab" surroundings. This could be a disaster. Shahjahanabad could certainly do with a face-lift and civic improvements like plumbing. But to change its character through vulgar imitation in the name of redevelopment would be to vandalise its heritage.

It is therefore urgently necessary to set up a Shahjahanabad Heritage Trust. This should be composed of local residents and commercial interests, architects and town planners, heritage conservationists and administrators and tasked as an empowered planning and regulatory authority to ensure that whatever is done is carefully thought out and executed to conserve and reflect what is best in a proud, plural tradition. Few cities in the world enjoy the rich architectural and cultural ambience of Delhi. And Shahjahanabad is the jewel in that crown.

What Delhi does could set standards for the restoration of a number of other inner cities embedded in metropolises across the country. In each case, the citadel and living quarters and once-gracious spaces around these centres of patronage represent varied facets of period history. They should not be allowed to decay or remain as upscale slums but must be given a new lease of life. Not every city may get or need a metro. But each one needs a restorative plan that should form an essential part of the national mission for urban renewal.

By 2040 or so, the majority of our people will be living in urban India. What kind of urban future do we seek? The sad story of irregular construction, violative of all laws and regulations, but long tolerated and perhaps later regularised for illicit gains or electoral advantage and then sometimes demolished, should not be repeated ad nauseum. We must be able to do better than that through better town and country planning and urban governance.